February 13, 2019
Posted by:

mbhadani

Category:

accounting, Ahmedabad, Business Process Outsourcing, Business Process Outsourcing, Cost Savings, cost savings, customer care, customer centricity, growing business, Growing Business, india, India Outsource, India outsource, outsource, outsourcing, outsourcing in india, outsourcing industry, quality, six sigma, Uncategorized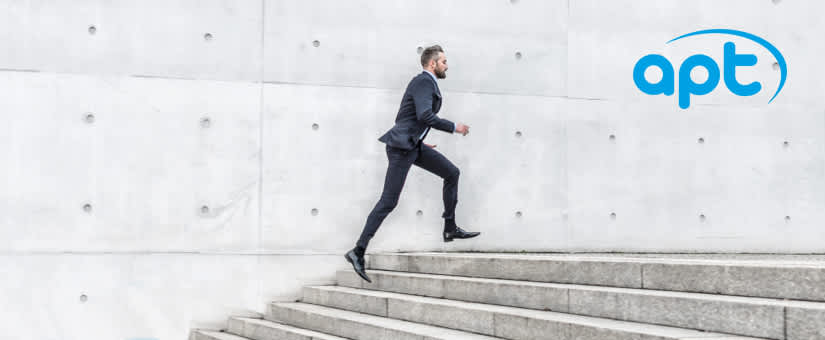 Stephen Jewel is the Managing Director at Australian Money Market. He has over 18 years' experience in investment banking and financial markets in Brisbane, Australia and London, England. With offices multiple countries, the importance of business processing for Australian Money Market had to be of a high standard. This is why Australian Money Market chose to outsource with APT.
We sat down with Stephen to hear his views and opinions for outsourcing with APT.
How long have you known about APT?
I have known about APT for three to four years. It came about because I know one of the owners Tim Sheehan, he was telling me about his experiences with APT so it gave me a lot more confidence in making the decision to start outsourcing.
How do you interact with APT?
Our staff are in daily contact with APT staff, the time zones worked particularly well for us because we come in at 7:30 a.m. We have one staff member at APT come in at the same time but otherwise most of them start in the afternoon. This means that all of the work we can give them in a day is complete the following morning as we come in to the office. If there are any problems there are emails waiting for us when we get there.
What issues were you facing before outsourcing?
We are in a high-volume low margin business, running a term deposit platform with the growth of the business. However, there are certain tasks that you must perform and the number of times you do that it just increases. I could hire a lot more staff in Brisbane to get through the increase of work however, outsourcing works best for that.
What was your staff's reaction?
There were no negative reactions from our staff when we announced that we would be outsourcing to APT. The only trepidation was how the communication lines would work. Giving the team at APT one task at a time and then slowly increasing the work load is what has worked best for our company. They have the training and it all works well.
Did you have to make any changes to technology?
One of the most positive experiences with outsourcing has been that there has been no chances to our technology. The APT staff use our systems, they login as if they are in Brisbane and it would not matter where they were in the world. They could go on a holiday and can still work for us if they would like to and that works very well.
What are ongoing benefits of using APT?
There are many ongoing benefits to using APT. Firstly, there are certain tasks that we have that we struggled to keep staff doing here. Previously I may have had contractors or university students doing those tasks. However, after so six months or one year they are looking to move up the ladder and have more responsibility. Unfortunately, there are tasks that have to be done. The second biggest benefit is that it takes a HR headache off you. APT can organize more staff for a set time or ongoing and that works very well.
What were your thoughts on outsourcing before using APT?
I didn't really have a view on outsourcing as I previously worked for big banks. They had outsourcing previously and it worked well.
What would you do differently if you outsourced again?
I would not do anything differently. It is my first time outsourcing and it has worked very well, we have grown into it. We are still learning and we are still working out which tasks to keep in our office and which tasks to outsource. Currently everything is going well and I intend to increase our outsourcing with APT over the next few years.
To start your outsourcing journey today or for any enquires you may have click on the link today.